Mist Fan Mini Wall Aroma Diffuser Aromatherapy Dispenser Area application :
Ningbo AYE Ambient Diffusion System diffuses can spurt floral fragrance. The floral fragrance from the pure plant essebtial oil can kill germs in the air,purify air,odor removal,loosen body; mind benefits such as ,to bring the customers fragrance taste sensation at the same time to bring benefit and popularity for enterprises.
Ningbo AYE Ambient Diffusion System diffuse is ideal for Hotel lobby, Conference room, Corridors, Guest room, Entertainment centers, Bank, Airport, Shopping malls, Exhibition fair, Brand operation center and so on.
Company Information:
Ningbo AYE International Trading Co., Ltd is located in Ningbo,China. We produced brandaroma machine since Year 2008. we developed and produced all the model for brandaroma brand(Mono and Mini Mono). And more than 2000 sets machines was exported to U.S.A. England,Australia South Africa and H.K Etc. Sincerely welcome our friends and customers from domestic and abroad to visit and establish business relationship with us.
Product features
l Quiet
l No heat
l No water
l Easy operation
l Low maintenance
l You can refill oil into the oil container when it is used off
l Controllable of which period of the day and the working frequency
l Color screen display, high resolution
l With voice prompt, easy to operate
l With the memory switch and timing functions.
Technical index :
Rated Voltage:9v / 2.2w
Size:10 x 6.5 x 22.8cm
Sound: Less than 45 db
N.W: 0.8KGS
Space covered: approx 80-150 square meters (only for reference)
Oil consumption: 1H/0.3-0.75g
Oil bottle: 50ml aluminium bottle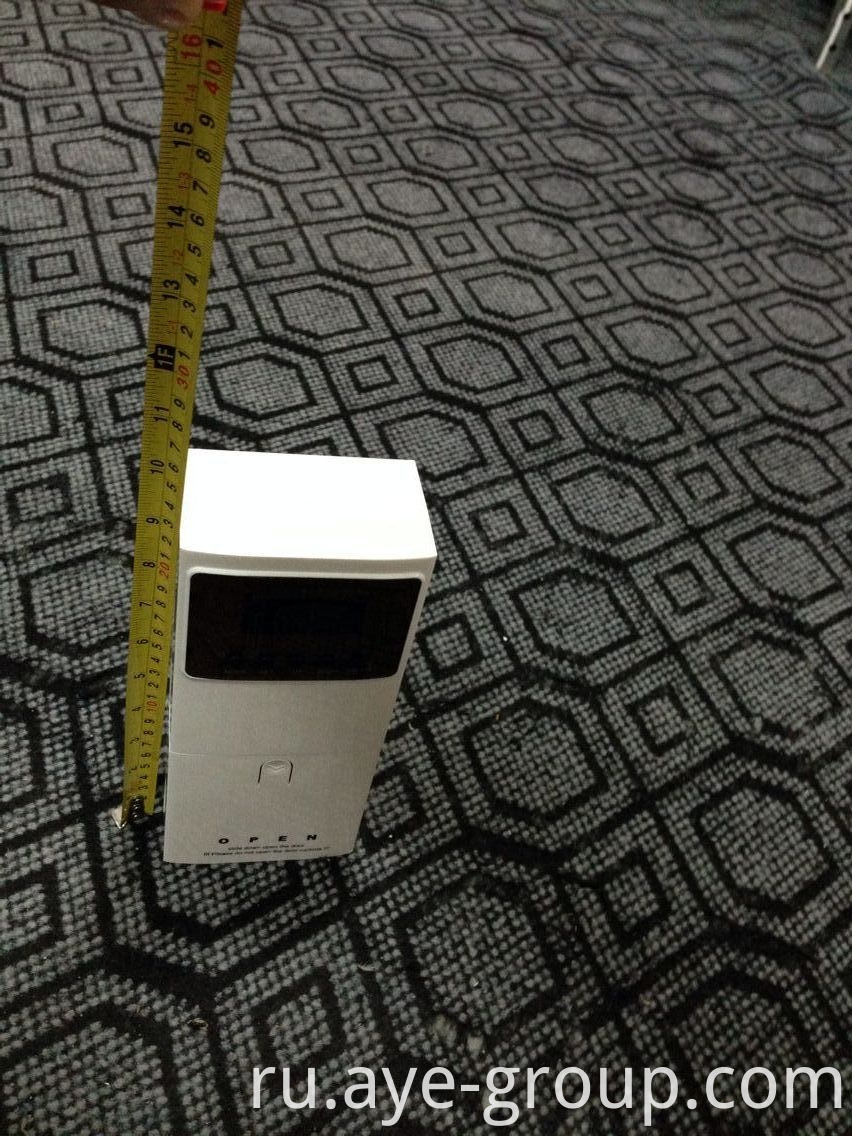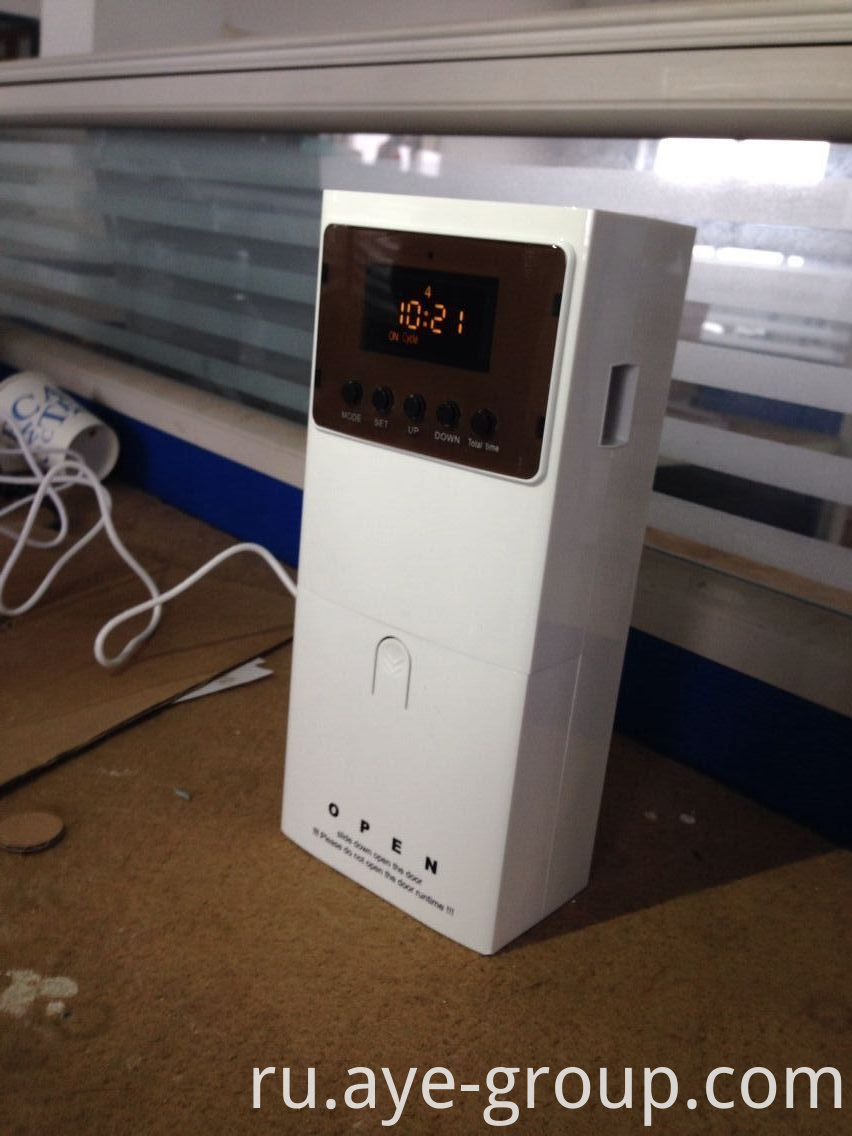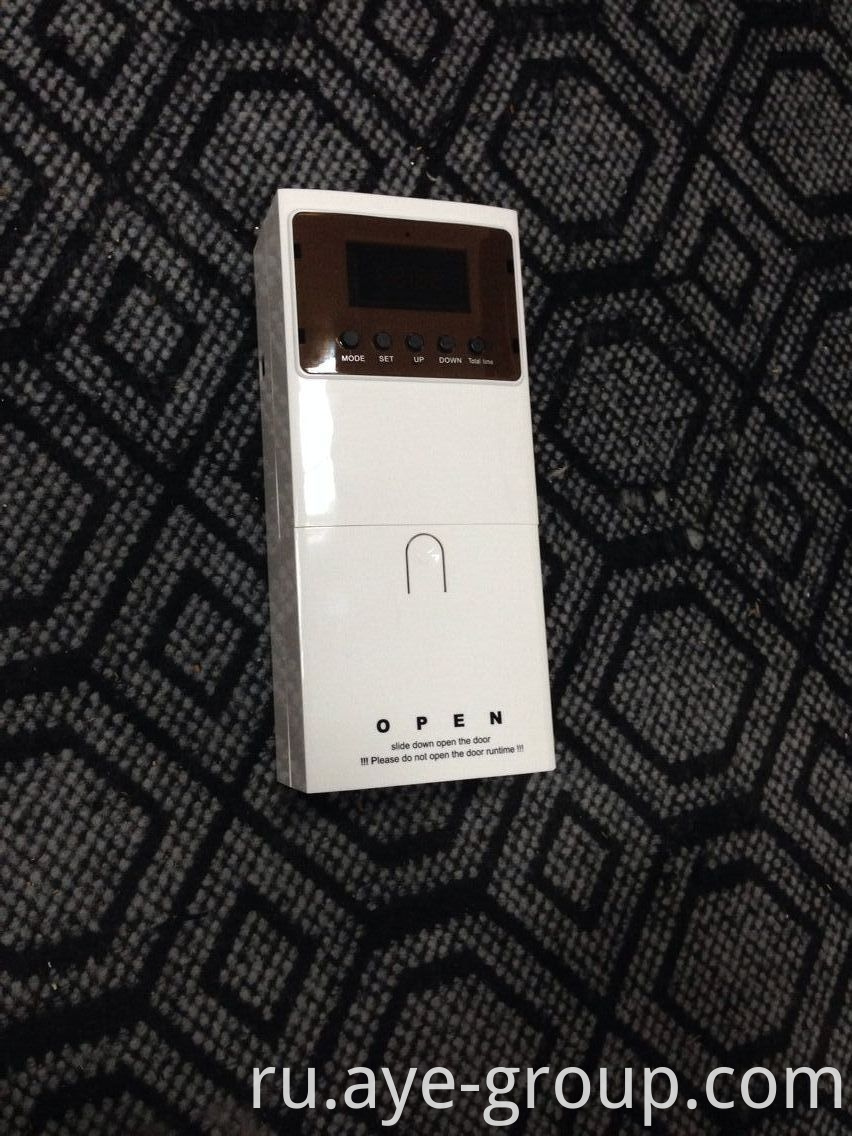 Группа Продуктов : Диспенсер Духи > Малые Парфюмер диффузор